‹ back to previous page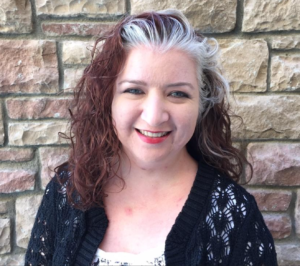 Danielle Loughton, RVT
Inventory Supervisor
Danielle is a Registered Veterinary Technician from the state of California with 20 years of experience of working in the veterinary field. Her career began working as an RVT at emergency and critical care hospitals in central California. She spent 2 years working at UC Davis, Veterinary Medical Teaching Hospital, working as a critical care technician in the Small Animal ICU. Simultaneously, she also worked as a head surgical technician at a large veterinary referral hospital in Sacramento, CA.
Her duties included equipment maintenance, surgical inventory management, new staff training and protocol writing for standards of practice, as well as doing research and development for capital equipment purchases in addition to working with a Board Certified Veterinary Surgeon. In 2003, she left working as an RVT to work for a corporation that is a leader in veterinary capital equipment manufacturing, as a territory manager, for nearly 10 years covering the western United States. She also worked as a wet lab specialist for an instrument and orthopedic implant distributor, facilitating continuing education seminars for veterinarians who were looking to increase their skills by learning new techniques for orthopedic and general surgical procedures.
Danielle is the proud mother of two boys, two feisty cats (Norman and Ellie) and one very large, very goofy Malinois named Loki, whom she rescued from the shelter here in Las Vegas. She enjoys a good book, soft blankets and a rainy day!