Recognizing the high rate of cancer diagnoses in pets and the need for a devoted cancer care center in the area, our hospital opened its oncology service in August of 2006.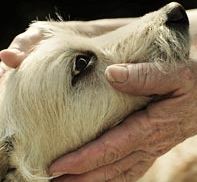 Since that time we have been dedicated to providing a compassionate and caring environment which supports the evaluation of cancer patients by our multi-disciplinary team, the detailed discussion of treatment options with owners, and the eventual pursuit of an individualized treatment regimen. Throughout the entire process our goal is to ensure that the best interests of the pet are maintained while providing the best possible chance of winning the fight against cancer.
Communication and Discussion
The realization that a beloved pet has cancer is a time of intense sadness, frustration, and concern. Because of these often devastating and conflicting feelings, our doctors and nurses strive to provide the most caring and compassionate guidance to you to ensure that an appropriate treatment regimen is pursued. For many cancers treatment options range from aggressive, potentially-curative, regimens to more conservative palliative approaches. Each of these options may entail different side-effects, costs, and expected outcomes, making the decision-making process very difficult for most pet owners. In each and every instance our goals are to meet with you, provide detailed and appropriate information and guidance, pursue appropriate diagnostics, and to eventually help you decide what form of therapy is the best for your pet.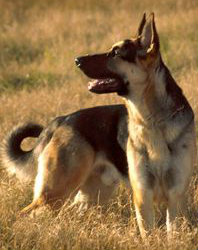 What you may not know about fighting cancer in animals….
Upon realizing that their pet has cancer, many pet owners feel despair, hopelessness and a tremendous sense of sadness and grief. This is often because many owners do not realize that there are many medical options for the treatment of pets with cancer. Just as for humans with cancer, there are many instances in which the disease can be beaten, particularly when treatment is pursued at an early stage. Additionally, for those cancers that are not curable, treatment can often provide both a substantial prolongation of survival and improvement in a pet's quality of life. Many of these accomplishments occur without substantial side-effects or hospitalization in most instances.
Practice Highlights
Board-certified and/or residency-trained doctors in oncology and other specialties (surgery, internal medicine) provide multi-disciplinary care for the oncology patient
State of the art diagnostic equipment (digital radiography, ultrasound, CT, MRI)
A complete, in-house rehabilitation center to provide physical therapy for the elderly cancer patient
Comfortable facilities to ensure patient comfort and rest during treatment
A complete cancer-screening program for monitoring of the elderly pet
Given that the diagnosis of cancer in a pet is often very traumatic for owners, we are also proud to announce that our doctors have training in grief counseling. The combination of medical expertise and counseling ensures that both clients and their pets are adequately cared for and that all needs are entirely addressed.