Hospital History
We are a resource to general practice veterinarians and their clients when patients need a specialty consultation, procedure, and/or a second opinion.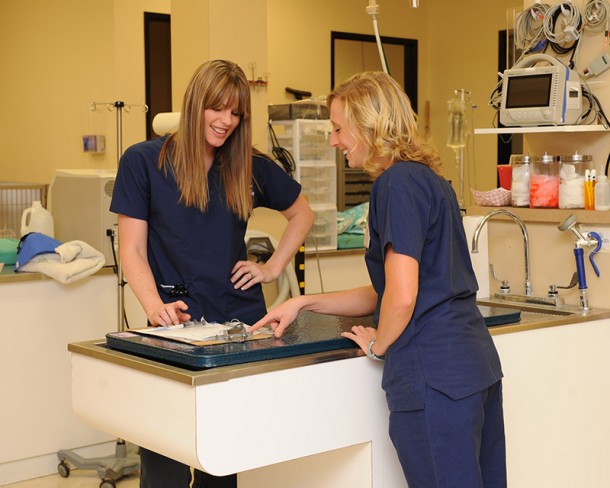 We provide thorough examinations, advanced diagnostic testing and treatment in our 20,000 square foot, well-equipped, state-of-the-art hospital.
We have the dedicated staff and meticulously designed hospital needed to provide excellent care; including several fully equipped surgical suites, a dedicated post operative recovery room, a dedicated intensive care unit, diagnostic and therapeutic ultrasound, telemetry, oxygen therapy, private consultation and visitation rooms, and kennels and runs to comfortably house all size pets.
We offer 24 hour care by doctors and technicians for all patients to give pet owners peace of mind.