Are you interested in the diverse and engaging
career opportunities at Las Vegas Veterinary Specialty Center?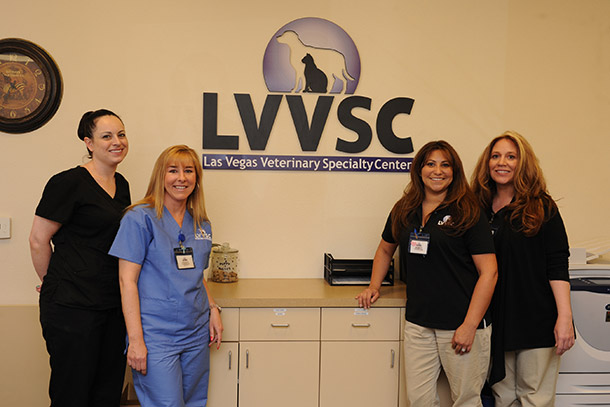 LVVSC is a dynamic workplace that offers a multitude of rewarding positions in a variety of areas. Inquiries regarding listed career opportunities with LVVSC may be e-mailed to:
jobs@lvvsc.com
Click here to view our application form.
It is to be completed by you and then submitted to jobs@lvvsc.com. Applications may also be delivered in person during normal business hours.
Externships
As teaching facilities, the Las Vegas Veterinary Specialty Center and Veterinary Emergency and Critical Care Hospitals, offer veterinary student externship opportunities for veterinary students wishing to advance their training.
Externships can vary in length up to a maximum of two weeks long. Externships are offered in the specialties of Cardiology, Oncology, Ophthalmology, Neurology, Internal Medicine, and Surgery. To provide for the best experience, we limit the number of externs to 1- 2 per service at any given time.  
To apply, please reach out directly to Dr Suzanne Russo, SRusso@lvvsc.com, with information on which dates and services you are interested in visiting and she will work to get you scheduled.
Below is for only Doctors (DVM), Interns, and Residents
LVVSC Application & CV Submission