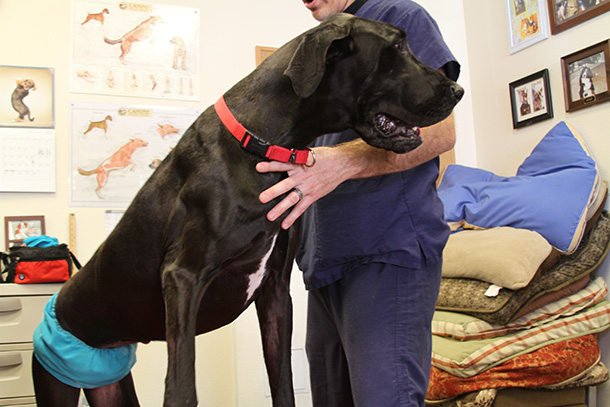 The Las Vegas Veterinary Specialty Center
The Las Vegas Veterinary Specialty Center is a specialty practice comprised of board certified and residency trained doctors, licensed veterinary technicians, and support teams who are highly trained in Cardiology, Internal Medicine, Oncology, Ophthalmology, Surgery, Neurology, Physical Rehabilitation, Anesthesia/Pain Management and Radiology.
Externships
As teaching facilities, the Las Vegas Veterinary Specialty Center and Veterinary Emergency and Critical Care Hospitals, offer veterinary student externship opportunities for veterinary students wishing to advance their training.
Externships can vary in length up to a maximum of two weeks long. Externships are offered in the specialties of Cardiology, Oncology, Ophthalmology, Neurology, Internal Medicine, and Surgery. To provide for the best experience, we limit the number of externs to 1- 2 per service at any given time.  
To apply, please reach out directly to Dr Suzanne Russo, SRusso@lvvsc.com, with information on which dates and services you are interested in visiting and she will work to get you scheduled.
We are a resource to general practice veterinarians and their clients when patients need a specialty consultation, procedure, and/or a second opinion.
We provide thorough examinations, advanced diagnostic testing and treatment in our 28,000 square foot, well-equipped, state-of-the-art hospital.
We have the dedicated staff and meticulously designed hospital needed to provide excellent care including several fully equipped surgical suites, a dedicated post operative recovery room, a dedicated intensive care unit, diagnostic and therapeutic ultrasound, telemetry, oxygen therapy, private consultation and visitation rooms, and kennels and runs to comfortably house all size pets. We offer 24 hour care by doctors and technicians for all patients to give pet owners peace of mind.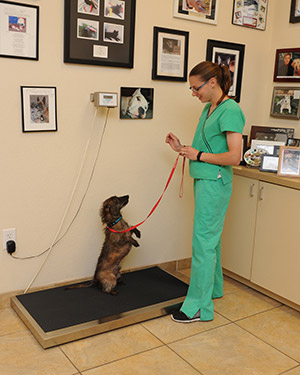 We believe in setting the standard of excellence in veterinary specialty care, so you will find that we provide rapid access to a range of advanced and in-depth diagnostic testing, treatment, and medical and surgical services for our community. On-site Computed Tomography (CT – Cat Scan) and Magnetic Resonance Imaging (MRI) enhance our ability to perform neurodiagnostics, neurosurgery, cancer staging, and a variety of other diagnostic and surgical procedures.
Our digital radiography system ensures files can be easily shared online or via email with referring veterinarians, and our underwater treadmill and resistance pool offer the best standard of care in physical rehabilitation.