Veterinary specialists are graduates of veterinary schools who choose to continue studying one type of medicine, surgery or species after graduating from veterinary school. They must complete 3 to 4 more years of additional training, usually in the form of an internship and residency program.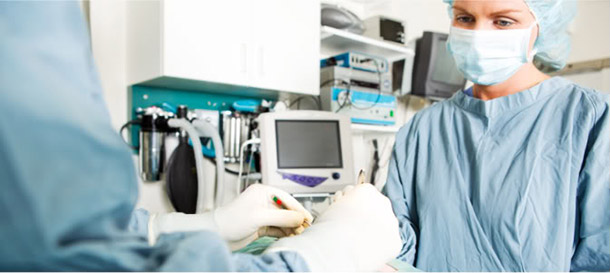 After they complete their advanced training, they must submit their credentials to the professional group that represents their specialty i.e. American College of Veterinary Surgery, American College of Veterinary Internal Medicine, etc.
Once they meet their group's preliminary criteria, the specialists must pass a multi-day examination.
After passing this exam they become a member of the group, called a diplomate, and are considered
board certified in their specialty.
There are about 37 veterinary specialties recognized by the American Veterinary Medical Association.
In general, specialists see cases requiring advanced training, expertise, skill or equipment for diagnosis and to perform the most up to date surgical or medical treatments. Orthopedic surgery, complicated abdominal or cancer surgery, ultrasound, MRI/CT scans, treatment for multi-systemic and/or cardiac disease, chemotherapy and endoscopy are just a few examples of these.
Seeing a specialist is usually on referral by your primary veterinarian. In many cases, your veterinarian seeks a second opinion or knows your pet needs advanced diagnostics or a complicated procedure that they are not equipped to handle in their hospital.
The Las Vegas Veterinary Specialty Center (LVVSC) is Southern Nevada's only multi-specialty veterinary hospital with full-time specialists available 7 days a week. We have been working with local veterinarians since 2005 to provide the most comprehensive veterinary medicine available.