LVVSC's Ophthalmologist, Dr. Weinstein, works with Desert Pines Equine Medical and Surgical Center. Their equine patient, Durango, had a large laceration on his eye. Dr. Weinstein performed surgery to clean the edges of the wound and applied a contact lens to the eye to protect it.
Check out these images of Dr. Weinstein and Durango in action!
Durango was very handsome and well behaved!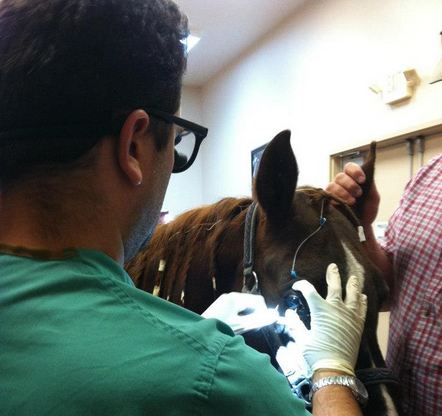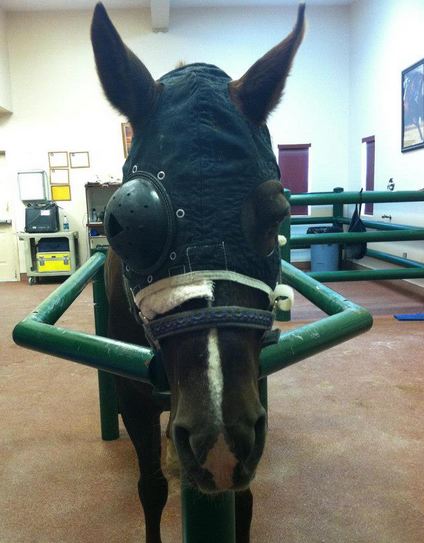 Durango's protective eye patch. He hopes the other horses don't make fun of him…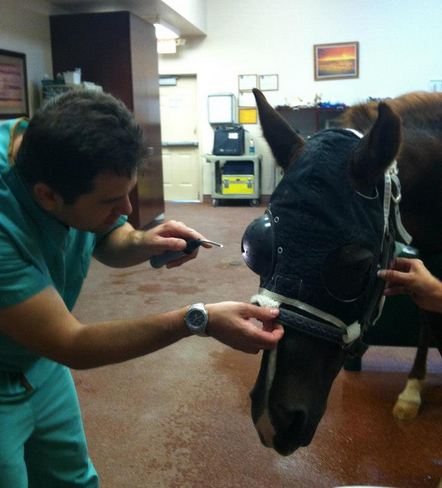 One last look.