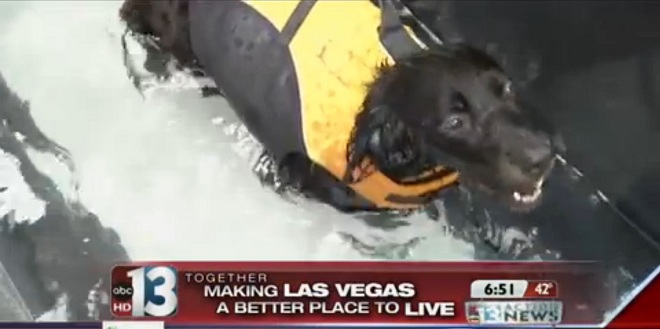 Las Vegas Veterinary Specialty Center was featured on Channel 13 Action News' website in an article on pet rehabilitation. Read the story below and visit Channel 13 Action News on the web.
Las Vegas, NV (KTNV) — We love our pets and that's why Action News took notice recently when we found out about a place giving our injured four-legged friends their lives back.
It's known as the Mayo Clinic of veterinary care and it's located right here in Las Vegas.
About nine months ago, Sunny collapsed at the park. Sasha had trouble just getting up from the dog bed. And Jersey Girl is recovering from knee surgery.
These animals are all at the Las Vegas Veterinary Specialty Center for Rehab.
Every pet has their own story; some with arthritis, others bouncing back from surgery or an injury.
It's a high volume practice with top notch staff. Dr. Joshua Rexing says, "You're not seeing healthy animals for the most part, so our staff does do a phenomenal job."
Doctors say most people, and even some vets, don't realize what they can do.
But thanks to rehabilitation like this, Sunny's arthritis is improving. Jersey Girl's legs are stronger again. And Sasha, who needed regular injections, is now medicine free.
The result from the clinic? Happy pooches and happy owners who travel here from all over the West Coast for a stronger, healthier, quality of life.
Keep in mind, this story features only one part of the practice: Rehab. The Las Vegas Veterinary Specialty Center also offers internal medicine, oncology, ophthalmology, cardiology, surgery and critical care.