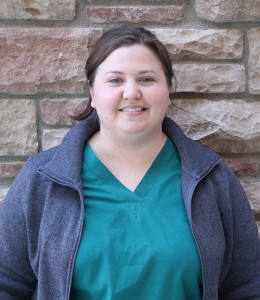 Dana Gietzen, DVM, Practice Limited to Neurology
Dr. Dana Gietzen was born and raised in Minot, North Dakota. She attended North Dakota State University for her undergraduate studies in Microbiology (Go Bison!). She then obtained her veterinary degree from Iowa State University. After graduation, she completed a one year internship at ISU in critical care and emergency. This was followed by a one year surgical internship at Metropolitan Veterinary Hospital in Akron, Ohio. It was here where her interest in neurology began and she stayed on to complete a Neurology/Neurosurgery Residency.
After a lifetime of cold weather, Dr. Gietzen decided to try her hand at hotter temperatures and moved to Austin, Texas. She worked at a private practice for over three years before joining the team at LVVSC. She enjoys treating complicated seizure cases, CNS inflammatory disease, and all aspects of neurosurgery. When not at work, she is often spending time with her dog Maija (loves to paddle board) ad two cats, Frankenstein and Igor.